Archives For Korean
Also, sharing that overdone Beginner's Guide I did because I couldn't make up my mind, LOL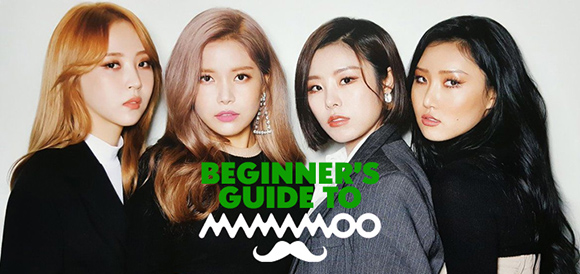 Happy listening~ xD
It's winter down here. My cold resistance has gone down since my not-even-cold Canada days. I even use an electric bed warmer because my room gets so cold, it's got a breeze with windows closed. lol Anyway, since I'm on the topic, and calling for donations to combat the winter in the South is a yearly tradition that's never-ending, I thought I would do a post on the Tibetan heating systems. I actually only saw these on various broadcasts of -probably- CCTV's Yuanfang de Jia (远方的家).
This is a Kang (炕, from the Chinese "to bake or dry by the heat of a fire") or a "bed-stove".
Basically, you grill yourself in winter. Like I do with my electric bed warmer. xD
Like European ceramic stoves, Korean Ondol (온돌) underfloor heating, or… well, modern heated ceramic tile floor; a Kang is designed to keep you warm, especially in cold winter nights; like it is mentioned on Coldland People (寒地百姓吟, aka. Han Di Bai Xing Yin), the Tang Dynasty poem by Meng Jiao (孟郊) that starts with the following lines:
无火炙地眠,半夜皆立号。
冷箭何处来,棘针风骚骚。
霜吹破四壁,苦痛不可逃。

Translated on the Wiki page as: No fuel to heat the floor to sleep, standing and crying with cold at midnight instead.
Source: Baidu [includes a detailed explanation of the verses]
Appreciation for coal miners and heat aside; as fancy as floor-heating may look nowadays with ceramic tiles and electric heating. It all started with ovens built with brick and/or clay. A relatively more cost-efficient way to keep families in the South from freezing themselves to death.
Damn, I missed ya, Gaji~ I still miss Seju and all her drama, but Pet Aesthetics (애완의 미학) is as close as it's gonna get for a while (at least), and I did see what you did there *wink wink nudge nudge* Also, I missed those *badump badump* The art, the aesthetic. Damn it.
I do wonder… are you gonna make me cry? lol
I saw this on Twitter, but can't post there for obvious reasons lol
It's honestly the hardest thing I've had to choose recently. LOL I think I had the most problems choosing the right top node with Dab Dab / Funky Boy / Peppermint Chocolate / Cat Fight / Rude Boy; because – geez, what bops. I also almost had a stroke when I had to choose between Recipe / Be Calm to the point I had to re-think my vote. xD Similar to Spring Fever and Azegag; and honestly, I can't choose between Recipe and Words Don't Come Easy. However, this explains so much why Melting remains my (first and) favorite album to date.
Not to say that Yellow Flower isn't amazing, of course. Rude Boy and Spring Fever, both bops; SWFS and Be Calm, both feeling~~~ Melting is another level, tho.
You know I've been loving Celeb Five's variety outing this year. Their Weekly Idol episode has probably extended my life an extra month. My Durian and Jujube face idols~
ANYWAY~ probably because of it, the YouTube algorithm gave me this clip of Lee Hyori performing Bad Girls at the 2013 Mnet 20's Choice Awards which also features Ahn Young-mi, who -after making her Celeb Five mates do sexy dances – has become my favorite. lol
First of all, this arrangement for Bad Girls make it so much easier to figure out the patch from Monochrome to Black. Also, the performance. Also, Hyori. Blessed. I remember I was so mesmerized with Hyori during this era, I still remember the Comeback Showcase she did fondly. I'm almost mad Hyori went to Jeju to live her hippie life xD lol But bless her.