Archives For lgbt
Don't you dare do it, yo~
Sorry about the lack of updates~
Been busy with work, avoided Mamamoo/Yu Aoi spamming, and caught up with Netflix shows (some). I finished the last season of Master of None, which was as good as the first season; except for an episode or two. My favorite was definitely Religion, coz I can inverse-relate. My family is not religious, but I live in a mostly-Catholic society and attended a Christian-Franciscan school. Anyway! That's off-topic~
I also just finished watching the latest season of Orange is the New Black, and though it's probably the weakest season of the lot, I realized that Laura Prepon in plain dark hair, minimum make-up, and black rim glasses does it. No black slightly curled, not blonde, not even red head Laura Prepon. So it's like, Alex does it.
When Piper told Alex "I thought you might wanna go back to your sexy librarian look." And Alex smirked. Yeah! LOL
I finally took the time to catch up with all seasons of Orphan Black, which I had trouble sitting through during its first season… even though I think I might have actually sat through those 10 episodes on reruns without knowing they were 10 episodes. there's a slump there somewhere between the first 3-4 eps, but once you go through that threshold, it's a breeze worth the binge-watch. Season 2 flowed better as a viewing experience because half the first part rides on its S1 high and it sets itself for Season 3, which doesn't glide as smoothly.
But feelings have been had. In terms of Sarah dealing with Beth in a near-death dream sequence that totally reminded me of the Buffy episode, Restless… which interestingly fits into Season 4 of that show where they also deal with the military and conspiracies xD
Feelings were also had because of that messy relationship between Cosima and Delphine, sidetracked by Shay. I haven't had the fandom feels in so long… and it's Cosima's relationships because Sarah-Paul is so impersonal, and Cal -as good as he may be- has been mostly off-screen history. It's Cosima and Delphine because I'm a sucker for that "I'll give you up for you" thing, and Cosima with Shay because- man, Shay's gotta be bad for Cosima's heart. She seems soooooooooo damn good and caring, it's gotta be setting up a heartbreak even though it would be "Delphine is your monitor 2.0" and it's only been freaking 19min. of them together through the whole season.
And man is Ksenia Solo as Shay the type. Yup, there's a type. Carly Pope meets Juno Temple. lol
… you are supposed to be ready, man~ Get your sh!t together!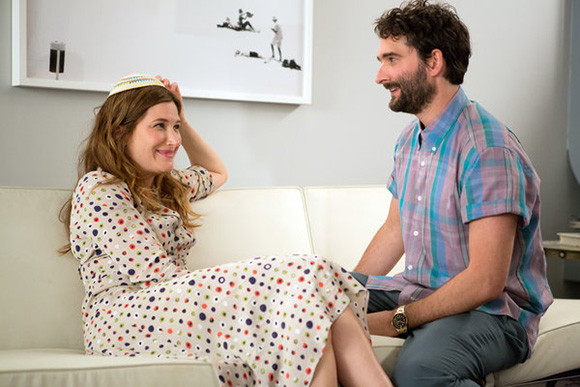 But the Pfeffermans are such awful messed up bunch of people xD I'm so glad (kinda) that she's out of that whirlwind. Here's a spoilery interview with Kathryn Hahn about her character in Season 2, and she's wonderful. I've been having a major girl crush there for a while.