Archives For gorgeousity!
Sometimes I like to stare at photos.
I could see why some people would think Meenaxi was a self-indulgent movie, but who am I to deny myself the self-indulgence of a lens focused solely on Tabu? Beautiful cinematography with a soundtrack by A.R Rahman to top it all off. I can't. I could watch this film forever.
Oh, gosh. It hurts just to look at all this gorgeousity.
Some very beautiful images came from the broadcast of the Sochi 2014 Opening, besides the snowflake glitch, but massive prettyful posts seem hard to find. I also couldn't find any information on the budget for the show.
My Olympics Opening Ceremonies Ranked post has been updated.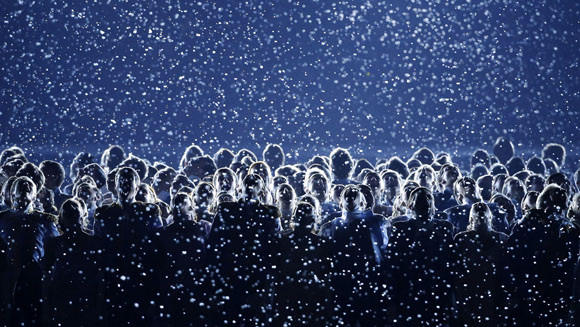 Some more photos after the break~
Continue Reading…
I knew I enjoyed All About Love and A Simple Life, so I had some of Ann Hui's filmography on my to-watch list that I've been going through for my Best of the Decade post. It turned out I LOVED The Way We Are, Boat People blew me away, and The Goddess of Mercy made me squee for Zhao Wei some more.
With the release of this prettyful poster for Ann Hui's dream project The Golden Era (黄金时代), which supposedly has taken her 40 years to fulfill [1], the movie has just shot right up to my most expected movies.
'Tis a thing of beauty.
You know how everyone EVERYONE likes to point out Aishwarya Rai was Miss World and ALWAYS point out she was at one point the most beautiful in the world. It irks me, because you get to see Devdas and see the most stunning amazingness.
And she's overlooked by us (non-indian audience).
I mean, it does help that she's gorgeously dressed and accessorized. And Madhuri Dixit has such charisma while talking or performing — not her dance numbers on film — but live or pre-recorded presentations. I haven't gotten around to watching HER starring filmography just yet, but I literally spent a couple of hours browsing through her videos on YouTube.
I loved her throwing in some Michael Jackson movements, and she gave me some Flashdance vibe at some point, but she does have such ease to entertain and enjoy herself on stage. It makes the experience of watching her such a pleasure. I really can't wait to get to her filmography.
Any day now.