Archives For Spanish
Merry Christmas, everyone! I spent all day listening to Xmas music xD
During this year's family dinner, I made a decision on my New Year resolution- I bow to try to not be a moral superior asshole in discussions. And I kowtow to those I had ugly discussions with (if any), if I ever made you scream at your screen- I'm sorry. I had an ugly discussion about food! FOOD! A discussion on food got ugly! LOL It was like being on an internet forum, and I kept feeding the troll. I'm sorry.
Anyway~
Today I decided to not stress over my End of the Year list any longer, so I finally published my list of Favorite Films of 2015~
I managed to get 195, without counting the films that I didn't rank because I don't rate certain documentaries. I managed to squeeze in Carol, The Revenant, and Spotlight… which did almost crack my Top10 Films in English. I wonder if I hadn't post the list, if it would've placed differently.
Oh, that also means that, just like my movie collection, I've segregated my lists by languages. There's a general list, but also included lists for films in English, Chinese/Mandarin, Indian, Latino and Miscellaneous languages, which includes all languages that I didn't watch enough films for a proper Top10.
It's out, it's out! You know what to do~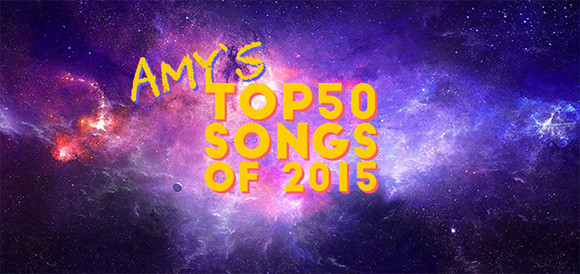 Hace años luz que no escribo algo en español (o contundente) en este blog.
¿Por qué el título de "las alternativas asiáticas sin chifa"? Porque tengo cierto nivel de ética pues. Muchos de nosotros tendremos nuestros favoritos (cuando escribimos de películas, de música, de actores, etc.), si un bloguero/periodista/crítico es amigo/conocido del tema principal de una publicación, pues es ético decir "Es mi pata. Yo lo conozco." Será por eso… o ¿sencillamente será porque no me gusta conocer gente y disfruto de ser introvertida?
La cosa es que, los que me conocen saben que tengo relación con uno o más chifas– familiares, amigos, amigo de un amigo, primos de un amigo, etc. Así que es por eso que ésta es la lista de comida asiática en Lima sin contar los miles de restaurantes chinos que hay. ¡Bada-bim bada-boom!
A mi me gusta comer… no desde hace mucho— como todos (o la mayoría), era quisquillosa. Al graduarme de la secundaria, me fui a vivir a la ciudad canadiense de Vancouver (casi) por mi cuenta; primero, con una tía abuela, y luego sola. Ser quisquilloso (hasta los 17 años) para comer en una ciudad como Vancouver es difícil, especialmente si no sabes cocinar y todos tus amigos han crecido comiendo cosas distintas. Fue ahí, sorprendentemente, que creo que me convertí en foodie. Poco a poco, pero llegué.
Desde mi regreso, el boom gastronómico no solo se dio en la cocina peruana tradicional— todos le damos fuerte; los anticuchos, el ceviche, un buen shambar, o un buen juane con su presa de gallina. ¡Uy! El boom gastronómico también se dio en la comida asiática. Ayuda que el Kpop haya entrado con fuerza con el Hallyu Wave, pero también la colonia japonesa se abrió al paladar… aunque no estoy segura si atribuírselo al anime.
Así que comencemos… ésta es una lista de años de investigación. No hay ni una lista publicada que ofrezca tantas opciones, y por supuesto- como tomó tanto tiempo, muchas de las listas originales ya han cambiado. ¡Ja! Pero la mayoría se ha mantenido en un 90%.
Spain vs. Canada – GO!
The birth of the Road Music Video~ or maybe it's just the Warner re-purpose.