Archives For Misc.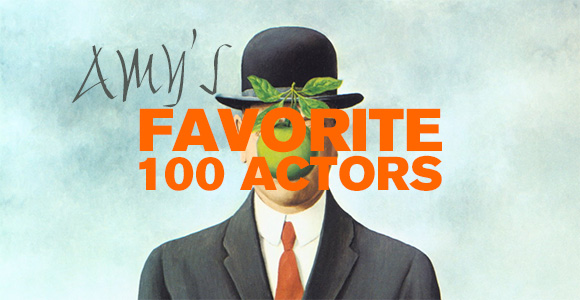 Who made it and who didn't? I was surprised myself. LOL Don't forget to comment and share ;)
You do probably know that my Hindi should suck, but that doesn't stop me from keeping my iTunes library in order… which means I take all of the tracks from Indian movies that I've downloaded and try to give an English translation — after all, I should know, at least, what the title of a song means! That, of course, means that titles from hard-to-find movies/OSTs have to do with my own interpretation. One of them is Hu Tu Tu, because no one's bothered to translate the songs… and my copy of the movie doesn't come with subtitles in the sung parts.
Most of the titles are easy- Chhai Chhapa Chhai is classic onomatopoeic Gulzar (Jhini Mini Jhini from Maqbool gave me a clue), Jai Hind Hind (Hail, India!), Bandobast Hai (It's the System), Ghapla Hai Bhai (It's a Mess, Brother), and Jago Jago Jagte Raho (Get Up, Always Be Awake) seem quite straight forward. Even Yeh Nam Aankhein (These Drenched Eyes) can seem easy when compared to Itna Lamba Kash Lo Yaaron and Nikla Neem Ke Talese Nikla.
So what do those last titles mean?
I've sort of translated Itna Lamba Kash Lo Yaaron– since Itna refers to a Quantity (this much or so much), Lamba refers to the Length (height or otherwise), Kash means to Take a Puff or a Smoke (considering the scene), and Yaaron refers to Friends. I sorta translated it to It's Such a Long Smoke, My Friend. And in the lyrics~
Itna lamba kash lo yaaron, dam nikal jaaye
Zindagi sulagaao yaaron, gam nikal jaaye
Yaaron, yaaron

Dam = (staying) Power
Nikal = Get out/get lost
Sulagaao/Sulagana = Ignite/set on fire
Gam = Regret

It's such a long smoke, my friend.
Power, be gone.
Life is set on fire, my friend.
Regret, be gone.
How did I do with that?
Though, Nikla Neem Ke Talese Nikla escapes my comprehension. It doesn't even look Hindi to me- oh, wait. Never mind. *goes crazy* Why is Talese together when it should be Tale Se? As in Nikla Neem Ke Tale Se Nikla (निकला नीम के तले से निकला) *growls*
Anyone ANYONE who is able to help me out with that title and make my life easier?- I'll love you forever! LOL From the deep Google that I did, Nikla seemed to refer to "being out," or "something that sticks out" and I know Neem can refer to the bitterness of the Neem tree [1] or the tree itself, and Tale is "the bottom or base of something" — Does that mean… The Bottom of the Neem Tree Turned Upside Down? LOL, I need to watch this movie again. xD
In honor of the release of Haider today/tomorrow and me not being able to watch it until it hits the DVD/Bluray shelves… or EROSNOW (or someone else) decides to VOD it early or *cough*… I had been curating a YouTube playlist of all the music sequences -choreographed or not- (and item songs or special apperances) in Tabu's filmography, which has resulted in a list of over 83 clips (est: 6 hours) from Tabu's participation not only in Hindi films, but also Telugu, Tamil… and the random Malayalam clip that I was able to find.
The list has time to expand with rarer to find clips, I suppose, including (at least) one or two more clips for Idee Sanghati, as well as other regional movies that aren't on YouTube. There are also clips that are included in their dubbed version (with the original title and the language they're on), because the original audio isn't available… as well as repeated clips in better resolutions than their "official" uploads.
The Boy and the World screen print that reminded me of my dad, who is 'turning one-year old' this week. Us, sitting together and looking up at the sky.

But you know what takes the cake? O Menino e o Mundo opened in Brazil on my dad's bday: January 17th. You gotta be kidding me.
It's another double feature!
La Doña has been in the mood for fighting this week [1], and this time she's taking Deepika Padukone- or I suppose El Peñon de las Animas (The Rock of Souls) is taking Sanjay Leela Bhansali's Ram-Leela, where both balas and golis are exchanged nonchalantly, and music is spared in between two families that have been warring for generations.
Though Maria Felix is playing much more of a señorita role on this one (than usual), and this western musical (that's what all rancheras are, right?) gets some pretty nifty cinematography and sassy moments and lyrics, there's one thing that Ram-Leela has~~~ and that is Supriya Pathak.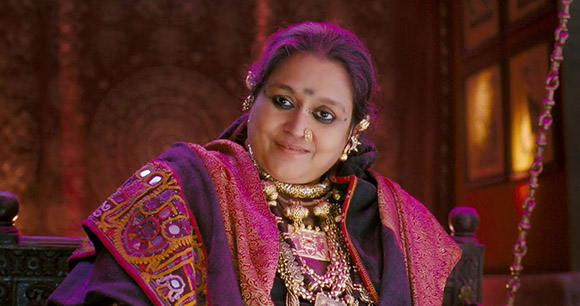 Are! Mashallah, mashallah~