Archives For Trailers
Look! It's the girl from Center Stage!
Hmm… seems like these films take FOREVER to be released.
Not gonna tag this as trailer yet, because I need a graphic, and I'm gonna miss that photo of Yu-chan from Raiou… LOL but it seems like Shanghai doesn't have a distributor in America? What? Is it because the only major American star there is Cusack and the rest are Asian? But it's got Harvey!
Gong Li is pure hotness here.
And though Kikuchi is not credited on this Chinese trailer, I'm pretty sure she's in it. As well as Franka Potente. Both will probably show up in the Japanese trailer, and the International trailer.
Woah~ seems like Yu is everywhere this May.
I'm loving it.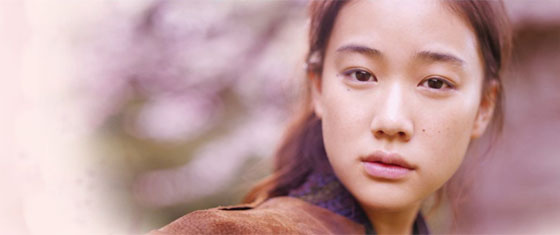 Like I've said before, Yu's face on Raiou seems flawless. And she seems more grown up, I was a little taken by that. I feel so proud. LOL even though I'm younger… This is the Yu I like, the one that acts. I'm all over the voice she uses on that teaser. The screaming, it reminds me of Shiro.
OMG. I am obsessed with Dr. Nakamats.
I am so totally smelling cameras next time.
I really, REALLY hate Japanese trailers.
Not tagging this as trailers yet.
The film, as it looks there, looks a bit rubbish. The black & white looks really dull, though I saw some of a sakura shot, and it look kind of interesting.