Archives For saoirse ronan
I've got some pretty nice recommendations to share.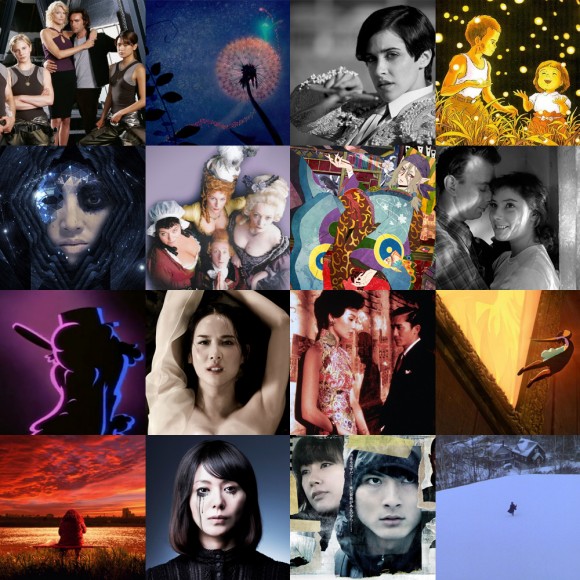 I put together my lists of Top15 Movies, Bottom15 Movies, as well as my Top15 Albums from 2011.
Can we agree that Hanna looks like she could be on our list of Top5 Little Girls on Film?
You can head over here to read the interview.
By the way, first time doing an interview via email. Interesting experience.
There's a new list posted on Hollywood News (?) showcasing their Top10 Actresses Under the Age of 30. My main problem with the list is how BROAD the meaning of "Under 30" really is. With that title, you could have included Dakota Fanning since she began acting.
Their list is pretty unsurprising… except for maybe #2, whom… well, I've already argued on why I didn't include her name in my 20 to Watch list on a site comment. And to agree with some of the comments made in the list,
Whadya know they're all f-cking white.
Sarah
I think it's time for me to get cracking on that new list of mine.
You know, the series following 20 Actors Between 20-25 to Watch until They're 30, as well as The Ten 20-to-Watch Who Didn't Make it. How is that for specific? Some of my choices made it to their Top10
So how about some comments on who to add?
Rules are:
– Must be an actress… or actor – doing both lists at the same time
– Between the ages of 25-30
– Mostly work for film [but some TV work is ok]
– Awarded is nice, but not really mandatory
– Can work in any film industry around the world
– Must have interesting film projects lined up for the next year or two.
– Franchises are nice too… but mixed up with indie film work.
Like in the previous list, ranking is a mix of popularity, critically-acclaimed projects, how interesting are their roles, project brands [collabs with who, or what franchises], etc etc.
Yay for Moon! Yay District 9!
Yay Let the Right One In!! xD
And I'm glad there's some love for The Road. And Parnassus!
The rest of nominees are your usual suspects…
BEST FILM
Avatar
An Education
The Hurt Locker
Precious
Up in the Air