Archives For rankings
I'm not the biggest fan, but I still made a list xD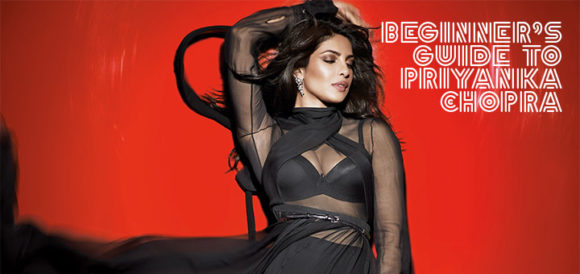 I ran into this video on YouTube from the Off the Great Wall channel, and they got a bit of flack over the fact that a vast majority of their picks (3 picks for each of the four speakers) were East Asians xD — only one South Asian pick, because Aishwarya has to be everywhere xD, and then there were the Asian-American (Lucy Liu, I don't think she's mixed… is she? And she makes it twice~), the Euro-Asian (but basically) Asian-Americans (Maggie Q + Olivia Munn), and (off the official list) the Euro-Asian (Thai-Swede Praya Lundberg).
The thing is beauty is such a subjective element- whatever floats your boat depends on who you are, cultural background, upbringing, etc. But I do agree with Dan (though he doesn't apply his own rule when it comes to Munn) — especially when making lists — Staying Power is important.
So I do agree 100% that Gong Li deserves that spot. She's fabulous and continues to be even more fabulous… In Bollywood talk, Gong Li basically started her career doing de-glam roles in banned Zhang Yimou movies. She was a villager so often, wife of gangsters; and in her 40s, she became an Empress. That's the complete opposite of the typical Bollywood heroine. She hasn't been acting much, but a couple of years ago she romanced Andy Lau in a sick powersuit, and just a year or two ago broke everyone's heart as the wife of a writer during the Cultural Revolution. This year? She's the baddie in one of the blockbusters on this season- The Monkey King 2. And yeah~ she still looks as fabulous as ever at 50 years old.
Besides staying power? Talent, especially when it comes to celebrities, you know? Someone that can do their job like no other? Interview (variety show appearace) perception is a big plus, but CV is important.
But sometimes, so it happens, I also break my own rules~ lol
Also~ my Pakistan, South East Asian, Middle East and Russian games are not strong. Neither is my Asian-Latino game. So forgive the lack of names there, and I do take suggestions (especially if they come with great movie recommendations~~~).
All below listed by seniority~
I already published my list of 2015 Best Films, now I'm just segregating all the content from each other. I even have my Top10 Films Directed by Women.
The journey, you guys, the journey is two-and-a-half years old [1][2][3][4][5] already and counting. I'm no longer tracking what I'm watching because it got way too complicated. And though the number of Indian films I get to watch is minuscule to the actual output; at 38 films this year (of 203), it's the most I've seen in a year. It's almost one movie a week (!!) and it almost reaches my mark of 46 (of 274) of last year. And it totally surpasses my 33 mark in 2013 when I started it all.
*Note: Though 113 films (over 55% of the list) is English-based, not all of them are Hollywood movies. The number also considers UK, Canadian, Irish and Australian productions and some other mix-and-match co-productions.
Of course, I'm way more comfortable navigating mainstream Hindi cinema than I am Tamil or other industries. But Anupama Chopra has just released her video of the Best and Worst of Hindi Cinema in 2015, so I got inspired to have my own segregated list. xD
The Best of Indian Cinema 2015
Dil Dhadakne Do (dir. Zoya Akhtar)
Talvar (dir. Meghna Gulzar)
Piku (dir. Shoojit Sircar)
Masaan (dir. Neeraj Ghaywan)
Dum Laga Ke Haisha (dir. Sharat Katariya)
NH10 (dir. Navdeep Singh)
Margarita, with a Straw (dir. Shonali Bose)
Bajrangi Bhaijaan (dir. Kabir Khan)
Baahubali: The Beginning (dir. S.S. Rajamouli)
Angry Indian Goddesses (dir. Pan Nalin)
The Worst of Indian Cinema 2015
Dirty Politics (dir. K.C. Bokadia)
Badlapur (dir. Sriram Raghavan)
Phantom (dir. Kabir Khan)
Katti Batti (dir. Nikhil Advani)
Hawaizaada (dir. Vibhu Puri)
Haha, Kabir Khan in both lists xD
Still Pending~
Aligarh
Ayal Njanalla
Bajirao Mastani
Charlie (dir. Martin Prakkat)
Dilwale
Dhanak
Kothanodi
Main Aur Charles
Orange Mittai
Premam
Shaandaar
Tamasha
Thani Oruvan
Thoongaa Vanam
Umrika
Zubaan
Merry Christmas, everyone! I spent all day listening to Xmas music xD
During this year's family dinner, I made a decision on my New Year resolution- I bow to try to not be a moral superior asshole in discussions. And I kowtow to those I had ugly discussions with (if any), if I ever made you scream at your screen- I'm sorry. I had an ugly discussion about food! FOOD! A discussion on food got ugly! LOL It was like being on an internet forum, and I kept feeding the troll. I'm sorry.
Anyway~
Today I decided to not stress over my End of the Year list any longer, so I finally published my list of Favorite Films of 2015~
I managed to get 195, without counting the films that I didn't rank because I don't rate certain documentaries. I managed to squeeze in Carol, The Revenant, and Spotlight… which did almost crack my Top10 Films in English. I wonder if I hadn't post the list, if it would've placed differently.
Oh, that also means that, just like my movie collection, I've segregated my lists by languages. There's a general list, but also included lists for films in English, Chinese/Mandarin, Indian, Latino and Miscellaneous languages, which includes all languages that I didn't watch enough films for a proper Top10.
It's out, it's out! You know what to do~