Archives For Jobs
It's out, it's out! You know what to do~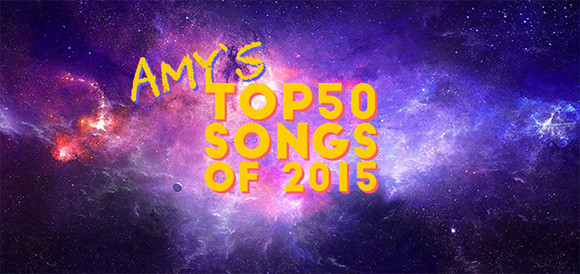 Yup, once again~
Back in 2010, the YAM Magazine website was launched officially— it was my grandpa's 5th death anniversary. Today, it's his 10th year anniversary… also it's the 5th YAM web anniversary! Numerology galore~~~
Anyway~ I posted my 2015 music highlights~ early, once again. There were a few albums of my biases, but most of these picks are new people I've begun following this year. So… happy listening!
Hace años luz que no escribo algo en español (o contundente) en este blog.
¿Por qué el título de "las alternativas asiáticas sin chifa"? Porque tengo cierto nivel de ética pues. Muchos de nosotros tendremos nuestros favoritos (cuando escribimos de películas, de música, de actores, etc.), si un bloguero/periodista/crítico es amigo/conocido del tema principal de una publicación, pues es ético decir "Es mi pata. Yo lo conozco." Será por eso… o ¿sencillamente será porque no me gusta conocer gente y disfruto de ser introvertida?
La cosa es que, los que me conocen saben que tengo relación con uno o más chifas– familiares, amigos, amigo de un amigo, primos de un amigo, etc. Así que es por eso que ésta es la lista de comida asiática en Lima sin contar los miles de restaurantes chinos que hay. ¡Bada-bim bada-boom!
A mi me gusta comer… no desde hace mucho— como todos (o la mayoría), era quisquillosa. Al graduarme de la secundaria, me fui a vivir a la ciudad canadiense de Vancouver (casi) por mi cuenta; primero, con una tía abuela, y luego sola. Ser quisquilloso (hasta los 17 años) para comer en una ciudad como Vancouver es difícil, especialmente si no sabes cocinar y todos tus amigos han crecido comiendo cosas distintas. Fue ahí, sorprendentemente, que creo que me convertí en foodie. Poco a poco, pero llegué.
Desde mi regreso, el boom gastronómico no solo se dio en la cocina peruana tradicional— todos le damos fuerte; los anticuchos, el ceviche, un buen shambar, o un buen juane con su presa de gallina. ¡Uy! El boom gastronómico también se dio en la comida asiática. Ayuda que el Kpop haya entrado con fuerza con el Hallyu Wave, pero también la colonia japonesa se abrió al paladar… aunque no estoy segura si atribuírselo al anime.
Así que comencemos… ésta es una lista de años de investigación. No hay ni una lista publicada que ofrezca tantas opciones, y por supuesto- como tomó tanto tiempo, muchas de las listas originales ya han cambiado. ¡Ja! Pero la mayoría se ha mantenido en un 90%.
Oooh, it's been a while since I've been taken by a poster :) Anybody know who was in charge of the design?