Archives For food photography
This trailer is disgustingly beautiful.
And oh-they know it~
I am pretty (99,9%) sure that this used to be called Haru Natsu Aki Fuyu Kakigoori (春夏秋冬かき氷), which I translated as Kakigoori for All Seasons or Shaved-Ice for All Seasons. But now it's called Kyou mo Kakigoori (今日もかき氷). I don't know when that happened. But look!
We know how much Yu lovessssssssssss shaved ice, she's like… super passionate about it. Some people love animals from shelters, melt for abandoned puppies and other assorted pets — Yu-chan loves herself some Kakigoori. She loves Taiwan for it, and my Mandarin teacher who's from Taiwan tells me shaved-ice in Taiwan is off the hook out of this world.
I have no illuminating knowledge about shaved ice, because apparently Peruvian raspadilla has NOTHING on Taiwanese shaved ice. But there you go! Now you know how to say shaved ice in Peruvian Spanish~ I'll put it in katakana: ラスパディーヤ // RASUPADI~YA. LOL The root of the word comes from "raspar" which means "shave" – and while in English, there's also what we call "snow cones," raspadillas aren't really served in a cone.
Another common name for shaved ice in Spanish is granizado, in katakana: グラニザード // GURANIZA~DO, which comes from the word "granizo" as in "hail" ~~~ and also the term nieve raspada (shaved snow) or in katakana: ニエーベ ラスパーダ // NIE~BE RASUPA~DA, which in itself is a wonk term because you can't shave snow… can you?
Are you bored by now with my Kakigoori knowledge? Well, in any case Yu is willing to travel the world for the perfect Kakigoori… I guess she's going to need to know how to call it in different names. But if my teacher is telling me the truth, then Taiwan is all Yu needs.
Here are some more photos!
I guess I could translate Daisuki Sweets to Sweets that I Love (the best).
There's a new special issue by Magazine House that has just been released. My understanding is that it's got write-ups on Yu's favorite pastries, and stuff like that. I even read something about her grandma's banana bread?
Obviously, this is to promote her upcoming film Yogashiten Coin de Rue, which opens on February 11th.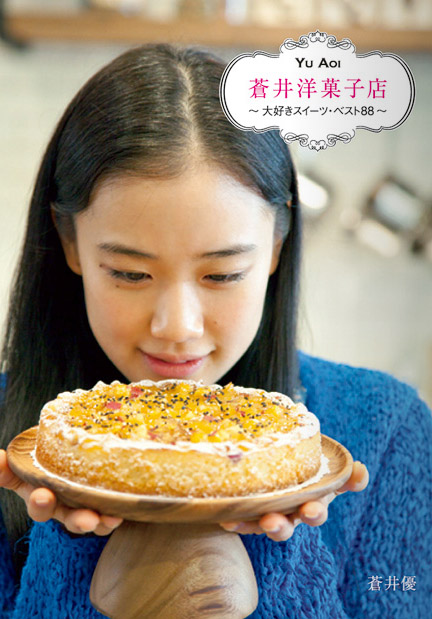 Three new places I'm going to be visiting — hopefully with my stomach full, or it will be torture.
Tasteologie~ from my fave peeps of Notcot ;D
Continuing with our talks on Peruvian posters of 2010, we'll continue with the smaller productions of 2, 3, Kasa Okupada, El Niño del Cusco, El Ultimo Piso and Vivir. If you've missed the first part of our discussion, head over here.
Obviously, because we are talking about more independent flare, instead of suggesting fonts for buying, we'll be suggesting -if we're suggesting any- free download fonts. Now, because these are completely independent, I have no idea where to watch them or have no idea what these films are about.
Also in Espanol at Cinencuentro~