Archives For video game
Coz your coffee can't get geekier than this, right?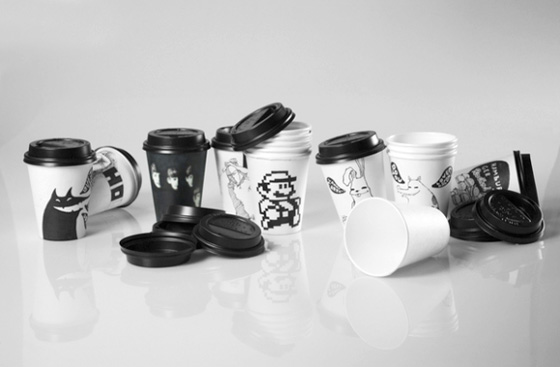 Product shots of all the cups on Whitezine.
I'm not a gamer, but I love Studio Ghibli.
I am loving the look of this new PS3 game~ It looks like something wonderful is about to happen, and makes me wanna be part of it xD But I don't game, so I will only hear people talk about it~
Nobody knows what it is really, but Cinematical thinks it's footage released by Warner to test the audiences. And from the comments, people like it. I dig. Totally freaked me out. Wanna watch more.
Right?
There, I said it.
Look, I love Jakey G. but Prince of Persia was a joke. This is coming from someone who isn't even a hardcore fan of the video game. Yeah, I used to play it on my cousin's computer back in DOS system. LOL
Below the break, possible spoilers~ you've been warned.
Sands of Time introduces Dastan as a kid living in the streets saving another street kid from being punished by the King (Sharaman) 's men… so of course, the King sees something special in him and takes him home. Flash forward years, and Dastan — now a hot-looking Prince — and his brothers are about to take on a city that is supposed to be dealing weapons to the Persian's enemies [hint: weapons of mass destruction].
In their looting, Dastan gets a dagger… THE Dagger (with capital D), which the princess of the city, Tamina, was trying to protect. After the murder of his father the King, Dastan is accused of being the perpetrator, and flees the city with Tamina as sort of hostage and help… but of course, Dastan didn't do it! So he must clear his name, with the help of the Dagger, which uses some magical sand to turn back time.
Unlike the poster (and set of posters), Sands of Time looks very orange. It actually starts with a full shot of a sunrise — or was it a sunset set backwards? — anyway, it was all very reminiscing of Aladdin, so I began singing Arabian Nights in my head… or maybe I did a bit out loud. The caption, set in Papyrus, said something like two people linked together in time — I thought they might have been talking about KidDastan and the other street kid, but seeing as the other kid was left behind when Dastan was adopted… alas, it's probably Dastan and the Princess whose city he's about to ransack.
It's not much a short, as it is a clip of pretty cool fighting. However, this Street Fighter: Legacy feels 100 times better than that film of Chun Li, and the previous Street Fighter movies Hollywood tried to cash-in. I do still have a soft spot for the anime series though… I mean, I do own that on DVD. LOL
Some really nice moments here and there, but still… for the 3min, there is something off about the quality that I don't quite like. The fight is pretty awesome though.