Archives For zhao wei (vicky zhao)
I've got some pretty nice recommendations to share.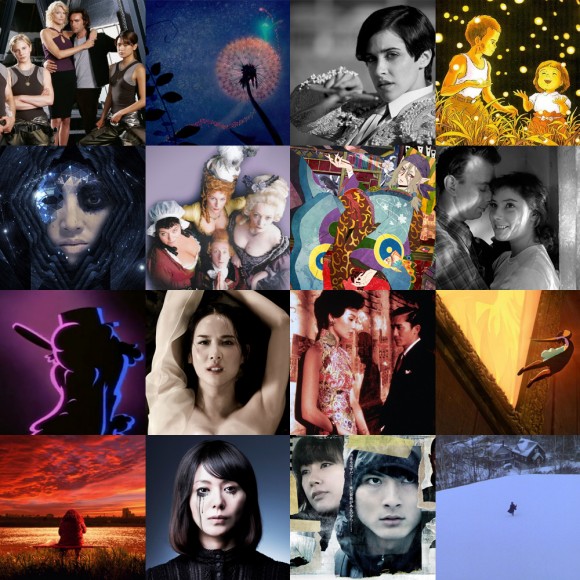 I was browsing some photoshoots and doing some research, when I ran into this photoshoot for Madame Figaro China featuring Zhao Wei on the December issue of last year. Photographer unknown by me. However, when I saw Zhao Wei, I got a striking shivering reminder of Joan Crawford.
It's the EYEBROWS.
And possibly the stern expression. Also, Zhao Wei has really big popping eyes (you can't tell on the photoshoot), but it's quite impressive on movies.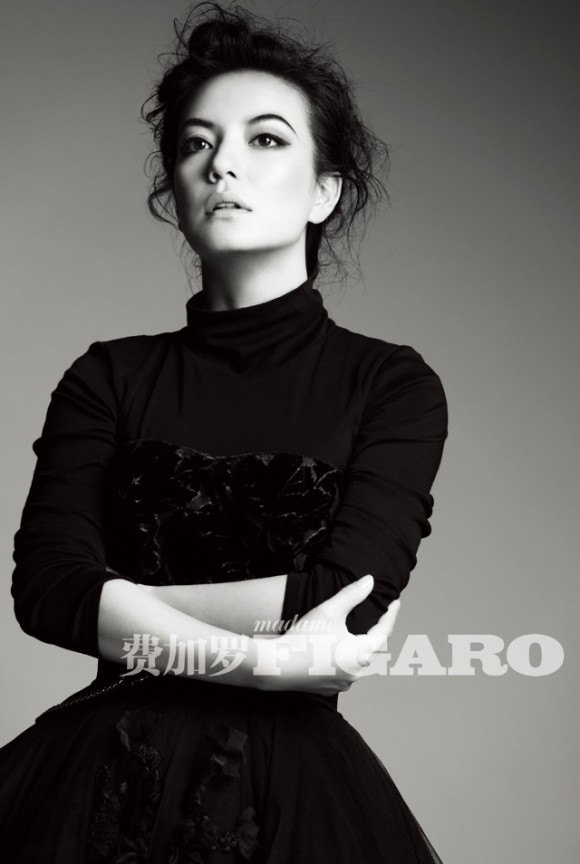 Dudes, so they finally released a finished version of the music video [1] xD which has atrocious rainbow-colored English lyrics xD But you can check some funny remarks and a quickie English translations from Beijing Cream.
You can also check a slightly better quality version of the video on YinYueTai — but still not crisp enough to be able to read the tiny English caption xD
I'm rather surprised I only know a little over +30 names xD and a little more of the faces, including a brief apperance by Ajia [1] and Li Yu Gang (李玉刚) whom… you know, you can't totally tell from just the audio. I'm also rather SHOCKED that I didn't get Song Zuying from early on the song but her later bit xD
Judging from the song alone (okay, and a bit of the video), Sa Dingding did great. This was her Beijing Welcomes You   [MV] 5-sec Bibi moment for me. xD The song is no Beijing Welcomes You, though. And I love some of Chang Shilei's stuff. His 2008 Niu China album was my favorite that year, and he does produce some great songs like I Would Say to Them (对他说我愿意) [1] or HIGH歌 — OMG, are you watching The Voice of China [clip] [1]? xD
Also, the video is pretty cheap. Walking down a shelves of book of… what I supposed is the Beijing library or something. xD And also the people that weren't in Beijing and obviously couldn't be flown to shoot for the video because of budget. I'm looking at you guys, Eason and Aaron~~~ and Kelly Chen xD
Another four years, another Olympic ceremony [1].
After the Mandarin-class-favorite song of Beijing Welcomes You [1], Jackie Chan — ever the eager kid in class — has managed to gather even more artists willing to lend their voices than for the Beijing Welcomes You song, which boasted an impressive number of music stars.
No music video of Beijing Blesses You (北京祝福你) has been released… yet. But there are clips of the making of the MV [1] doing their rounds on YouTube and Sina Video, so we're all up and guessing who's singing which line in the massive 8min. song. It wasn't enough for Jackie to get more names than the Olympic committee… no, he needed a song that's even a bit longer.
I think it's pretty fact that Han Hong is at 1.11. The rest are up for grabs from the likes of Leehom, Chris Lee, Sa Dingding, and BiBi~ going through the voices of Li Bingbing and Fan Bingbing. So there you go. xD
Video is here, if you're interested. xD
Welcome to another random edition of Wannabe Distributor!
Today's pick of film is the Taiwan/China co-production of LOVE (愛LOVE).