One of the most "proud to be Canadian" moments at the Winter Olympics Opening, even if you're not Canadian, was the moment Canadian slam poet, Shane Koyczan,  took the stage with his "love song" to Canada "We Are More."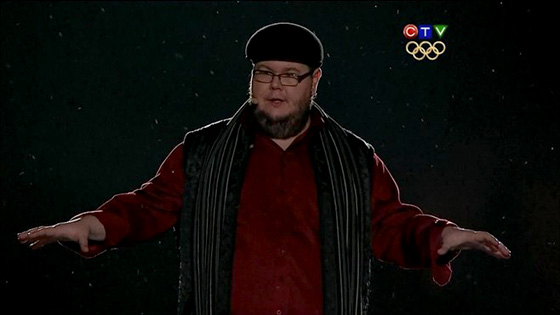 CTV took some time to catch up with Shane after his presentation.
How does that feel?

I'm honestly flabbergasted. I don't know how to react. All I can really say is thank-you, and those words never seem to suffice because I want to express the totality of my gratitude, but I don't have much more to offer than thank-you. I guess it's like I said in the poem: please and thank-you.