Archives For social media
Weibo just rolled its latest feature… Kandian integration.
I've been talking a lot about Popular lately, it feels [1]…
So I was updating yammag lists — especially the actors one — and I usually double-check people's follows (sometimes to my disappointment ToT – I'm looking at you, Naka Riisa >,<). Anyway, it turns out Duncan Jones (Moon, Source Code) follows Leslie Bibb, then I checked her follows and found that she was following Tamara Mello.
Things went on, and I decided to make a list of everyone who was on Popular that was on Twitter.
I always wanted to use that phrase: "From the Vault" LOL. Have I said how much I love Weibo? You find all these gems uploaded all the time. It's amazing.
Yu-chan was so young in this one that she didn't even write the kanji for "sai" next to her age.
Posted on January 26, 2012
In Celebrity, English, Japanese, Snapshots
actress, fandom, from the vault, internet, japan, social media, yu aoi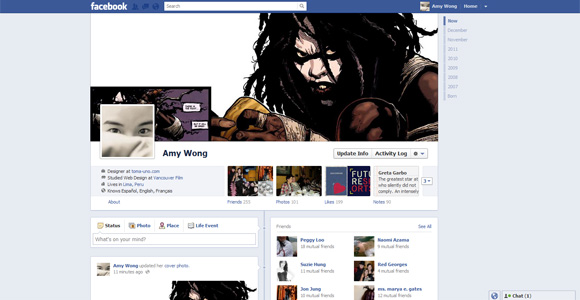 I have no immediate idea of how I feel about Facebook Timeline. I just made the switch about 15min. ago. One thing is certain — I don't like automatic loading. I don't know exactly why I don't like it, but maybe it's got to do with reaching the end of "the page" and having more content loading. It makes sense, of course. If you scroll down all the way down, you must want to read more – but I don't.
It's like reading a book… reaching the last chapter to then have more chapters magically appearing.
Who here is using Google+?
My minimalist side appreciates that it's all white. I actually don't need to focus on anything else but the content.
The CONTENT!
The Good
I love that the preview image of YouTube is so big (it seems to post 4:3 thumbnails for Vimeo), and if the thumbnail doesn't load — you can hit "retry" and it tries to load it again.
If you make a typo, you can hit "edit" like in the screencap. You can also choose which functions to have – to disable re-sharing or comments. You also don't need to "tag" people, you just decide with which Circles you want to share the info.
Continue Reading…