Archives For movie classics
We Are Seventeen has created a pretty cool motion piece with some Must See Movies.
Check out the video here. [needs Quicktime]
Just finished browsing through my Communication Arts issue, and ran into these posters for TCM and their classic film line up for the summer, which I thought were pretty cool.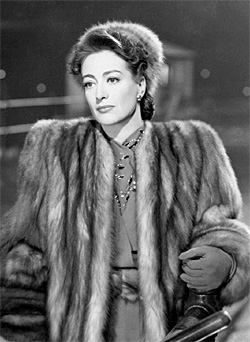 It's been announced that Kate Winslet will be in a new adaptation of James M. Cain's novel Mildred Pierce. This time around a miniseries… possibly involving HBO, directed by the Far from Heaven (Julianne Moore) director Todd Haynes. HBO does pretty good miniseries…
but I dunno how to feel~~~
Before, the novel was adapted into the movie that earned Fab Joan Crawford her Oscar for Best Actress in 1945.
I loved the movie. It came with my Joan Crawford movie collection, and it made me want to slap Veda so so SO bad~~~ I'm fascinated by the way Crawford led her life… she took it all, man. Until the end.
They don't make them like that any longer. Stars love to bitch now. They want their privacy, but do nothing. They love the attention, but they bitch. That's how they make them now…
As you may also know… I'm also fascinated by Greta Garbo. Fell in love with the both of them. Garbo gave it all up for her privacy. That's how you do it… stars now can't.
Also, my dad loved the movie too. xD
Had so much fun watching it, and wanting to slap Veda around too.
LOL
Cheap Mambo #5 mention xD
Anyway~~ Here it is!!!
After much liver disease~~~
YAM005
with Yu on the cover!
Happy early Bday, Yu~
Omedetou!!
In it, you'll read more about Harry Potter 6 (against much of anyone's Harmonian hearts, lol), Transformers 2, Moon (yeah, that last line kills me), and Public Enemies~ Snap! There's also DBSK concert review, SNSD (which I always get a typo), Bibi, Seo Taiji, Clazziquai, Popular and more~~~
Head over here to download~~~
If it's Hip, it's Here has a great post taking a look at Cannes Film Festival, which is about to finish over the weekend… loads of films, some apparently extraordinary… others dividing the critics with controversy, just another year in Cannes~~~ If you really wanna know some of what's been going on (celebrity-wise), head over to Lainey's ramblings on what's been going on there~
Anyway…
Check out some of the Hollywood classic photos after the break, including Ingrid Bergman, Natalie Wood, Sophia Loren, Grace Kelly, and Geraldine Chaplin.