Archives For mamamoo
it's like impossible for girl groups to make it.
We're all missing out on this amazingness~
And they're all wearing their suits. Blessed.
After the initial hiccup with the release of the Decalcomanie MV, we've put that behind us (but shouldn't really, because it's important to talk about these things). RBW has promised to release a brand new video once Decalcomanie (all CJ+Mamamoo uploads combined) reaches 3M views. At the moment, the CJ one has 1.127M while the Mamamoo one has 211k, so do the math.
Oh, and there's also that one-shot M Countdown fancam.
Moonbyul looks so happy with all those layers of clothing and actual pair of pants. lol
I can't wait for all the other performances, once the jitters of the first performance has gone.
Someone please call 911
Tell them I just been shot down
and the bullet's, in my heart~
Coming back in the Korean sense of the word, that is~ Mamamoo's released 3 songs [sub-unit songs Dab Dab and Angel, as well as New York], and they're back again with the release of a proper EP/Mini, despite having released their first full length this past February.
And despite the fact that everyone was worried about the red sequin gochujang dresses, having Solar to tell us to love the gochchujang in her most recent solo VApp,to later flip tables over when Moonbyul (and Hwasa) slayed us all with their tuxes.
Now RBW is telling us that their Decalcomanie comeback might have a Bond Girl 007-related theme?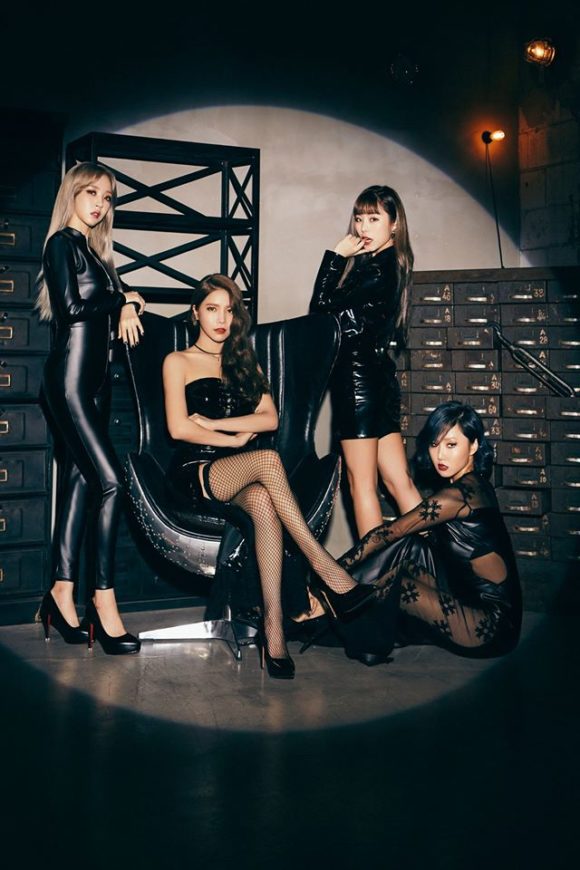 Everyone's dead. Everyone.
And the girls did another crazy VApp where Whee-In is wearing crocs and playing with a stuffed panda, Moonbyul plays with Solar's new braid and turns her into a propeller, and Hwasa tickles Solar to release her dolphin seal laugh.
Dead, I tell you.
I am obviously not a true Mamamoo fan, because I wasn't aware of this performance until today. I've reached a point in my fandom life where a Mamamoo-related site is one of my top visited websites. I visit it three or four times a day, at least. LOL I'm shameful.
I'm also saving money for a YesAsia purchase of their Moosical DVD and/or their upcoming album/mini, and possibly other stuff- I mean, have you seen The Handmaiden? LOL