Archives For china
Alert!
Sad Lesbian Love Story
Music Video
and geeky dude. xD
it's not the first time though~~~
BAWWWWWW~
I'm jealous. Damn it!
More information about it here.
Chinese Indie bands Hedgehog, Queen Sea Big Shark (hahaha, name is funny), and Casino Demon will be performing. Not fair! How come No ONE comes here. Whatever~~~
LOL
Cheap Mambo #5 mention xD
Anyway~~ Here it is!!!
After much liver disease~~~
YAM005
with Yu on the cover!
Happy early Bday, Yu~
Omedetou!!
In it, you'll read more about Harry Potter 6 (against much of anyone's Harmonian hearts, lol), Transformers 2, Moon (yeah, that last line kills me), and Public Enemies~ Snap! There's also DBSK concert review, SNSD (which I always get a typo), Bibi, Seo Taiji, Clazziquai, Popular and more~~~
Head over here to download~~~
A new interview with Bibi came out… yesterday!
Or actually… two days ago considering they're like 14hrs ahead of me~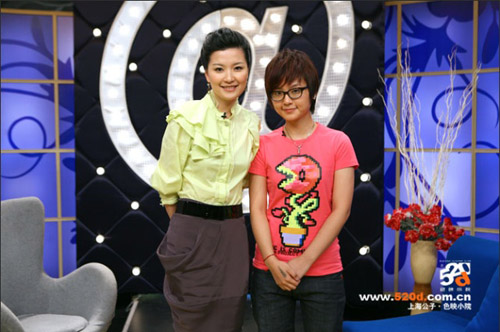 Very cute interview, where they look back a bit on her singing…
Bibi's mom is also there! And she's got dimples!!! LOL
And Bibi doing celebrity impersonations~~~ xD – She is very good, if she weren't singing, she'll be doing that, I bet. Also pointing out the difference between herself singing, and doing impersonations.
Sorry, no subs… but still fun to watch.
Woahhhh. She left my heart dokidoki~~~
It's a very VERY old interview Cheung did for the New York Times while promoting Clean at the Toronto International Film Festival (for which she won Best actress at Cannes).
In case the whole thing disappears, I'm gonna paste the whole thing here~~~
by the way, I do LURV the photo below the break, same photoshoot as the above…
want a bigger version of the one below!!!
Really, really do read this whole interview, even though it's quite long. But it will make you adore Maggie Cheung~~~ it will make you love her, even though she doesn't really want you to. LOL