Archives For Photoshoots
Ooh la la!
Mademoiselle Laurent featuring Bokeh xD
in black and white. I love.
Thank you other-Amy for the link =D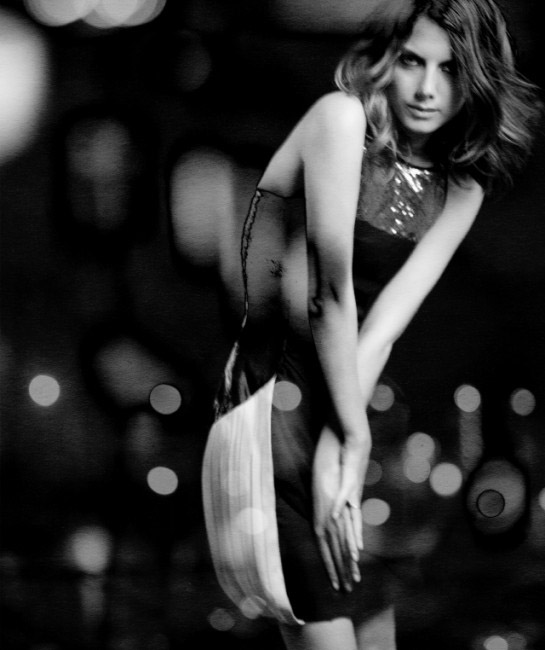 Yu-chan will be gracing the cover of H Magazine… again. She was previously on the cover with Ninomiya for a Tekkon photoshoot… and then she was on the Futari no H cover. I have never been able to find high quality scans of that Futari no H shoot… so if anyone has, let me know.
Also, a quick reminder~ Uso. has officially been released. You can get it through HMV Japan… though I pre-ordered it, and they emailed me with a delayed message. BAW~
On the Futari no H link, they mention Travel Sand and Yoko Takahashi. They say Yoko and Yu make up a dream team. xD They do create magic together. You can still buy Travel Sand [YesAsia][HMV JP][Amazon JP
], and Dandelion [YesAsia][HMV JP][Amazon JP
].
I think both books are pretty big sellers… it always goes out of stock, and if I recall correctly, my Travel Sand book (or is it my Dandelion one?) is already a second print.
Photographed by Hong Jang Hyun.
I feel I shouldn't be posting these, hahaha. But you know, Julz sent them… and I have nothing to post at the moment, so I figured some people should see them xD
So I'm linking this time.
For the full set, NSFW… I mean, looking at bikinis catalogs at work is kinda creepy — go to Eiffel in Seoul.
Well, hello there, Julianne Moore!
I love these moody photographs~
Trivia bit?
This issue came out on March 2010. Yu also appears on the Anan covers for March 2009 and March 2008. And she's got at least 5 Anan covers in total, though I dunno their dates.
How I noticed? I name my photoshoot files with name of magazine and date of publication, and if possible… photographer, though that usually happens with publications in English.