Archives For Graphics
abstract, but I like it with the music~~~
and it's cleaned up its image…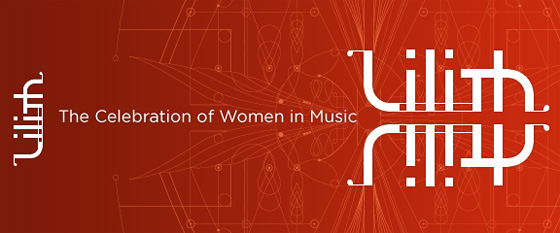 Coz that totally doesn't mean "hippie chick"
Lilith Fair will be back with shows with a kind of a nice variety of music from Chantal Kreviazuk, Colbie Caillat, Corinne Bailey Rae, Emmylou Harris, Erykah Badu, Indigo Girls, Ingrid Michaelson, Jill Scott, Mary J. Blige, Sara Bareilles, Sarah McLachlan,  Sheryl Crow, Sugarland, Tegan and Sara, Ximena Sariñana.
Yup, that's right. Ximena Sariñana from Mexico.
That's pretty cool. Now if only they'd get Regina Spektor, The Sounds, CSS, The Ting Tings, St. Vincent (though I think she was against Lilith Fair),  Marit Larsen, how about some more foreign performers? Loads of Asian female performers… Salyu, Cheer Chen… Faye Wong (yeah, right! I heard she's coming back on tour next year though!), Utada Hikaru xD
More info over at the Lilith Fair website.
You've seen this.
I've found a new Club Keiba CM, plus photos — and also decided to post other Club Keiba printed ads. Club Keiba should be paying me for this post, but I'm an idiot. LOL
Late post! Internet issues! But it gave me the time to watch this awesome kick-ass animated film that apparently was released early in the year, but I have heard nothing about it. So Amy do, as Amy does.
I am pushing for a nomination, ha! Here's a brief write-up:
I just saw the best animated film I've seen all year. A stop-motion funny, yet compelling serious drama about the unlikely friendship between one cute, albeit kinda weird, 8-year-old girl in Australia and some 40-something-year-old Jewish/Atheist man living in New York.

You should all try to check it out, even if it's online because if it weren't for the internet, I wouldn't have EVER heard about it.

Now I'm pushing for a nomination… AT LEAST a nomination. We all know Pixar's UP is a lock on it, and will probably win (boooooring), so I'm pushing for Mary and Max this season.

If it gets a nod (very unlikely, since there's no marketing or buzz), I will die of happiness~~~ xD
Designed in Taiwan by 25togo,
look at this cute bag. LOL The Kidult way!
Only around 28 bucks~~~
**I screwed up my math. according to their email it's $110 per bag.
Conversion rate is around 6 or 7 Yuan per dollar.
I just emailed them to see if they ship international.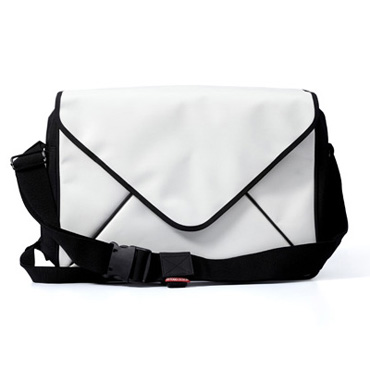 Kidult is a word composed by kid and adult. It is an advertisers' creation, for they are the ones who often invent new expressions to indicate groups of people. Kidults are adults who still take care of their child side, that is, their need to have fun, publicly and without fear.
I buy some toys, like fun stuff, watch (sometimes) Cartoon Network and keep updated with cartoons. I buy character t-shirts, and games (still no one to play MAD GAB with), and a kid all around. xD