Archives For movie classics
Woah <3 but, man, licensing issues~
Fox Series Latino finally aired the final episode of Ryan Murphy's Feud with Joan Crawford and Bette Davis, and feelings were had~
I've been a huge Crawford admirer for many years now, and I'm so glad that there are people who have begun seeing her as something more than Wire Hangers Campy Crawford. Murphy, himself, enjoys Crawford's campy self [1], and I do too, but I'm so happy we're seeing her as something more. Jessica Lange's isn't exactly Joan Crawford, but her Lucille Le Sueur was pitch perfect.
There's a really really great article on Joan Crawford talking about the harm that Mommy Dearest (film and movie) did to her legacy, notable films and how unfairly we may have judged her considering how we don't judge her male counterparts for maybe committing some of the same mistakes as parents.
Head over to RogerEbert.com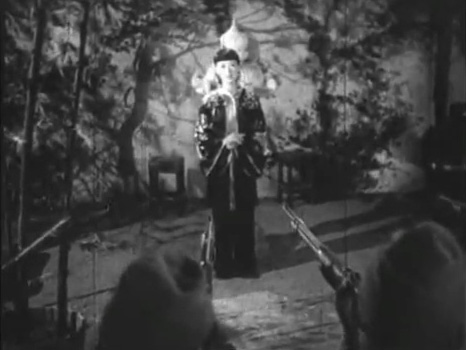 You cannot kill me. You cannot kill China. Not even a million deaths could crush the soul of China, for the soul of China is eternal. When I die, a million will take my place, and nothing can stop them, neither hunger nor torture nor the firing squad.

We shall live on until the enemy is driven back over scorched land and the armies of decency and liberty are on the march. China's destiny is victory. It will live because human freedom will not perish. Out of the ashes of ruin and old hatreds, the force of peace will prevail until the world is again sane and beautiful.
This quote is taken from Robert L. McLaughlin and Sally E. Parry's We'll Always Have the Movies: American Cinema during World War II because the audio of Lady from Chungking isn't very clear.
I don't know what they're waiting for to make an Anna May Wong biopic with Tang Wei, and Joan Chen as director.
'coz I wouldn't mind #TangWei #汤唯 as #AnnaMayWong directed by #JoanChen @yammag pic.twitter.com/oPcjlOiOIf

— YAM Magazine (@yammag) January 29, 2016