Archives For mark ruffalo
I've got some pretty nice recommendations to share.
I know, I know… I haven't been blogging about any of the awards since I launched YAM. But hey! If you were following YAM on Twitter, you'd know I've been commenting on them~
Did the Globes [Firth, Portman, Annette Bening (The Kids Are All Right), Paul Giamatti, Melissa Leo + Christian Bale, + The Social Network wins for Movie+Score+Script+Director] Did the whole SAG Awards [Colin Firth (The King's Speech), Natalie Portman (Black Swan), Melissa Leo + Christian Bale (The Fighter) + The King's Speech for Cast), and the Oscar noms aren't really that surprising, but there were a couple of nice things.
First, Yay Javier Bardem, Yay John Hawkes.
Here's my list of watched and not-watched films.
Light blue – Watched
Hot pink – Dying to watch.
Another one for Black Swan O+O
OMG, Natalie Portman news – still SHOCKING. xD
Amazing Oscar timing.
Also… YAY! Kim Hye-ja for Best Actress in Madeo/Mother again!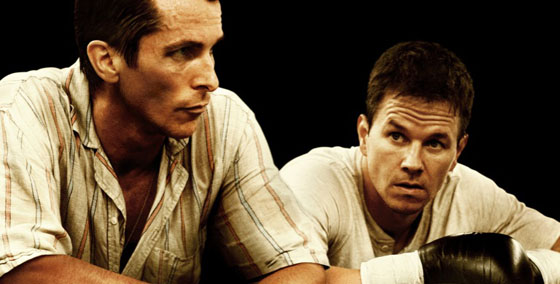 Once again, sorry for the late post ;P
Some surprises… good surprises, and just "where did that come from" surprises~
First, YAY! John Hawkes for Winter's Bone, who's been just laying low since the start of the award season. However, where did Hilary Swank for Conviction come from? xD
Though, The Social Network seems to be the favorite of the season – cough, not that great – it only earned Jesse Eisenberg Lead Actor. Instead, the rest of the Cast nominated films — Black Swan, The Fighter, The Kids Are All Right and The King's Speech — got noms in all the rest categories.
I think I would have given The Social Network's cast nomination to Winter's Bone ;P
Also! Craig made me realized that they've snubbed Ryan Gosling and Michelle Wiliams – and Blue Valentine. Mmmkay… what's up with that? But… YAY, Chris Colfer xD
Forgive the late post. xD
Black Swan leads the Broadcast Film Critics nominations with 12 nods, including Best Film, Director, Actress, and Supporting Actress. In the newcomer award, Chloe "Hit Girl" Moretz earns two nods for Kick-Ass, as well as Let Me In… which could pretty much suck because that would mean her votes split… or she could win for Kick-Ass, just because Hit Girl is awesome.
Why couldn't they nominate her once for both like they do in Japan?
Cool stuff from these nominations? Some love for I Love You Philip Morris! And nomination for Jennifer Lawrence for Winter's Bone in Best Actress and Young Actor/Actress, that's going against Hailee Steinfeld for True Grit in Supporting Actress and Young Actor/Actress – it's on!
Sucky about this? There's no consistency in nominees… you've got categories with only 3 nominations — they'd better have nominated Madeo (Mother) last year, or I'm calling foul.