Archives For Reading
Of course it's not, but~ it could be. xD
Just saying.
There is an 80% chance that I'm gonna love this movie even if everyone else hates it, because Doona Bae cries in the movie. And whenever she cries, I cry coz she's amazing like that [1].
If I was pretty pump before, I'm super eager to watch this as soon as possible in the best quality possible. There are big BIG chances that I will buy this in Blu-ray. And I haven't bought an "American" product in quite a while. Remember when Natalie Portman was attached to this?
You can check some more info here.
Yup. I finally bought Kyou, Konogoro (今日、このごろ。) — roughly translated to Nowadays, Lately. — which I had put off getting for years AND YEARS because… there's a lot of text. But, damn. I was seriously missing out. There's not many photos for the book, but there's TONS of goodies for Yu-chan fans. A LOT of information (movie facts about Yu's shooting projects, dates, movie suggestions, books she's given or received, a sorta detailed work around to some of the magazine work she's done, etc.) — In short, loads of great information for her Wikipedia page. xD
Having to tell you that my Chinese Mandarin classes are paying off for the Japanese reading. Ha! I'm just gonna have to go through all the text bit by bit. Coz seriously, there's a lot.
I know I have been a very bad Yu Aoi fan. First off, I had only a faint idea she was going to release a new photobook via HMV Japan, but since her website didn't mention a thing, I didn't think it was such a big deal. In any case, I ran into some of the photographs in my daily runs through Weibo — and voila!
I thought I should buy it. xD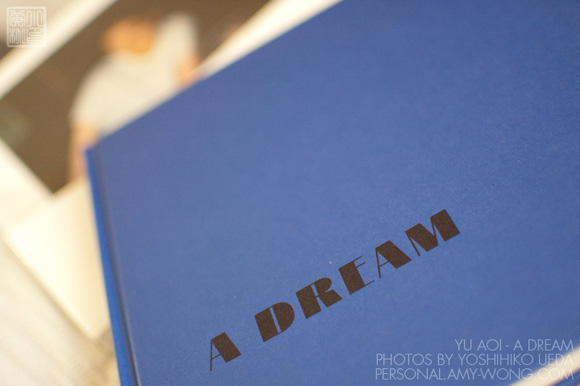 The Rurouni Kenshin poster is out.
I don't know many Yu Aoi fans who are excited for it, but I know Rurouni Kenshin fans are pumped. I know a few.
Yu Aoi has bangs… I don't think I've seen Yu-chan with bangs since her early acting days. She looks mad weird, and the photoshop makes it look like she's carrying that kid. No? Maybe it's just me? xD
Last Jdrama season, I gave W no Higeki a watch. I don't think I mentioned it on my review, but Emi Takei gave me a strong Yu Aoi vibe in that show. Since then, Takei has popped up in a LOT of projects I've been reading about. So much, I only remember saying "ohhhh, she's in it too?" xD
I think she's lacking a little bit of the Yu-chan charisma, but she's okay.
I've been re-kindling myself with fandom, so… I guess you'll see when I post about it when it gets here.