Archives For Reading
For those fathers who always play down their worries and fears.
我想你,爸。
Super messy Yu Aoi post ahead~
With the release of Haru wo Seotte [trailer] this Saturday, the release of Mozu Season 2 next, followed by Wakamono-tachi and Rurouni Kenshin Kyoto Inferno, all promotions are meshing with one another.
First, Kenichi Matsuyama and Yu together in this CinemaCafe interview.
I'm sorry, JK. Not gonna play beyond this, but you just stirred a can of worms full of fandom feelings that a lot of people didn't want to deal with. I hope you didn't just do it for PR.
For years (and years) I had moved on from fandom. I was fine, we were fine. We (probably) weren't spending money or time on it. Now you come in to nudge that nasty fandom shipping war of name-calling and eye-rolling. What for? So you can make a quick buck on your next Harry Potter or non-HP endeavor?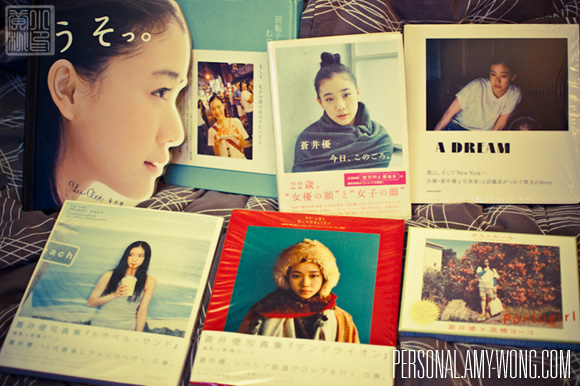 I know that except from my 5th Year Anniversary Wiki Update [1], things have been usually pretty quiet on the Yu front. It usually is pretty slow during these months, as Yu's activities tend to pick up by August all the way into December, January and February.
Though my fandomess (that's not even a word) has diminished, Yu still has a special place in my fangirly heart. I would totally be giddy with a new movie, and specially with starring on a new jdrama (as a lead, not guest). I'm not as an ardent fan of Yu's passion for shaved ice, so those books are missing from my collection, as well as her first few photobooks. But as you can see, I've kept on supporting her any way I could.
I'm still waiting to catch Vampire. The Shunji Iwai Festival team on Weibo told me it would be "soon" when I get to catch it on a proper online channel, so I'm crossing my fingers.
I do miss that doki doki feeling I used to get when this fandom started. Maybe I'll re-watch Osen to recapture that feeling. LOL