Archives For French
Even when she's making faces, Juliette Binoche is perfect.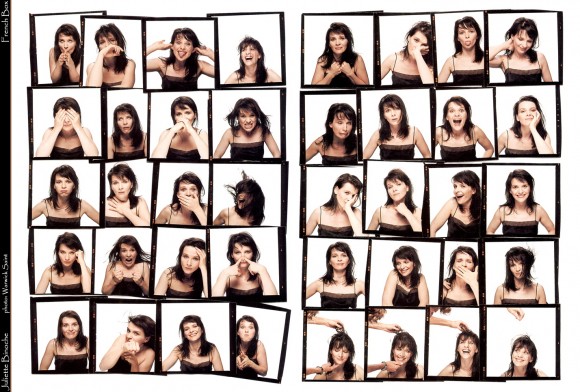 I'm terrible with timing, aren't I?
I'm always dissatisfied with my end of the year lists, but I supposed a WHOLE year of catching up is good enough for me to have a proper idea of what I like, right? I managed to squeeze in 227 movies, the rest is history. I hope you like it, that you don't hate on me for not including some of your faves, that you celebrate that we loved some of others, and that you love me for introducing you to one title you missed.
Who made it and who didn't? I was surprised myself. LOL Don't forget to comment and share ;)
It's always interesting to see educational (short) clips about different languages; did you guys ever see the one about the guy that could speak like 20 languages? At that time, my niece (6) and nephew (5) were struggling with picking up Italian and English at school, while they spoke Spanish and Swedish at home. That was, of course, on top of their other school subjects like math, because schooling is just incredibly ridiculous nowadays.
The only bad thing about the clip is the incredibly boring tone of the voice over. In any case, I thought it was funny they lumped Mandarin, Cantonese, etc into one big chunk of Chinese language. I thought the formal label was "Sino-Tibetan language," even though Tibetan feels more like it would be more like Indo-Aryan, no? Isn't Sanskrit both part of Tibetan and Indo-Aryan languages? Sighs.
I don't exactly understand how branching works with languages, how does Indo-European come about? Isn't that like stretching things out? What would languages like Spanish, German and Hindi have in common with each other? And how does Japonic or Koreanic come about? And how do they have more in common with Mongolian than with Chinese?
This is the first time in my movie-counting life that I've seen over 50 movies by the middle of the year. As a general number, I picked 48 a year, to make sure I -at least- watched one film a week for my end of the year list.
There's a LOT of bad and meh movies so far, but there's also a decent Top10. Not unbelievable, but decent. It's a working one that would do for a Dec.31 or Jan.01 publishing date. LOL